Hot Wings® Tatarian maple: a tree for all seasons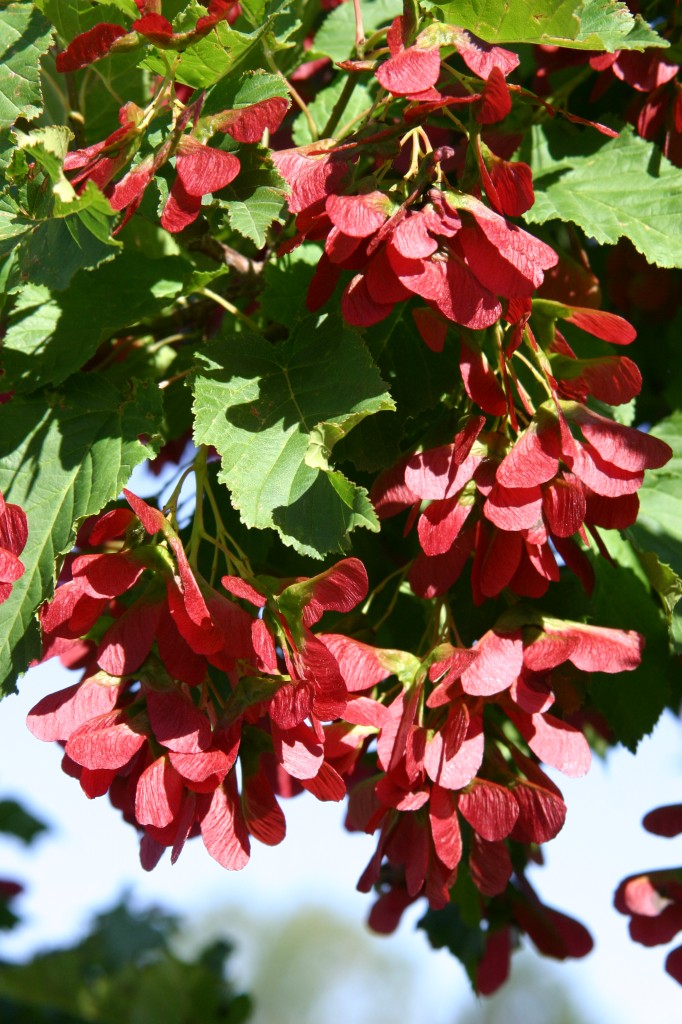 HOT WINGS® Tatarian maple is a superior small ornamental tree that was discovered  Colorado but destined for distribution throughout the country. The natural range of Tatarian maple is from Southeastern Europe into Western Asia. It likely arrived in North America in the early 1900's during the days of the U.S. Department of Agriculture world-wide plant exploration. It started to appear in Colorado nurseries in the early 1980's when regional nurserymen discovered this maple was much more tolerant of our alkaline soils than other cold-hardy ornamental maples.
HOT WINGS® appeared as a chance-seedling found growing in the production fields of Fort Collins Wholesale Nursery at Fort Collins, CO in 1993. This particular tree stood out from all the other Tatarian maples for six weeks every summer with its breath-taking scarlet red samaras (helicopters) contrasting with the rich green foliage giving it an appearance of being in bloom. One of the employees said it reminded him of Christmas in July. In the spring, clusters of yellow-white flowers cover the tree after the leaves appear. Fall leaf color transforms from orange-red on the outside of the tree to yellow in the middle. HOT WINGS® also has strong branch unions making it less prone to storm breakage than other Tatarian maples. The horticulturists at Fort Collins Wholesale Nursery recognized the superior qualities of this tree and decided to continue close observation. Plant Select® learned of the plant and after several years of continued trials, agreed that this indeed was a superior tree, and offered to patent the tree and promote it.
Watch the video here. Or view the plant profile here.
HOT WINGS® Tatarian Maple (Acer tataricum 'Garann' PP15023)
Large Shrub or Small Tree
Height: 15-18 feet
Width: 15-18 feet
Blooms: Spring bloom followed by brilliant red fruit
Sun: Full sun to partial shade
Soil Moisture: Moderate to dry
Hardiness: USDA zones 4-10 (up to 7,000 feet)
Culture: Clay, loam or sandy soil
152 responses to "Hot Wings® Tatarian maple: a tree for all seasons"