Red Birds in a tree: a feast for the eyes (and the birds)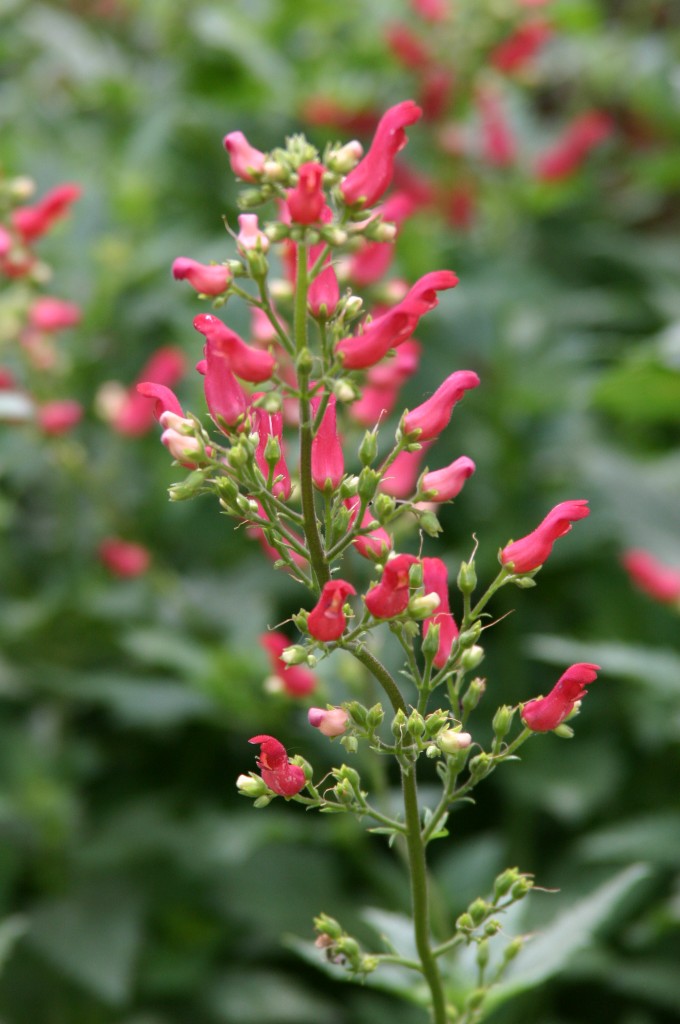 Red Birds in a tree is a hummingbird's delight. The hovering birds are attracted to the luscious cherry-red tubular flowers that sit atop dark green, ovate, toothed leaves. Just look at the flower and you will see how it earned its descriptive name.

A relative of the penstemon, Scrophularia macrantha flowers continuously from spring through fall. The plant does not need much TLC and will re-bloom without deadheading. Vibrant color will illuminate your garden all summer long. Once established, it requires little water and is suitable for xeriscaping. The plant originates from the mountain slopes of New Mexico and adapts quite well to anywhere in your landscape that offers full sun to part shade. Red Birds in a Tree likes to entwine with other plants for support and will grow best in the back of a border.
This showy variety combines attractively with other Plant Select® selections including: SUNSET® Hyssop (Agastache rupestris) or SONORAN SUNSET® Hyssop (A. cana 'Sinning'), ORANGE CARPET® Hummingbird Trumpet (Zauschneria garrettii) and the two Salvia greggii, Furman's Red and Wild Thing Sage. You will be inviting hummingbirds to a smorgasbord of nectar. The real treat will be watching them feast in the flowers. Red Birds in a Tree is an absolute must for your garden this year. See the video here.
View the plant profile here.
Red Birds in a Tree (Scrophularia macrantha)
Perennial
Height: 24-36 inches
Width: 16-20 inches
Blooms: May to frost
Sun: Full sun to partial shade
Soil Moisture: Moderate to dry
Hardiness: USDA zones 4-9
Culture: Clay, loam or sandy soil
Thanks to Heather Winokur, Gulley Greenhouse & Garden Center, for writing this piece.
98 responses to "Red Birds in a tree: a feast for the eyes (and the birds)"