Ways to Build Fire Resilience Into Your Landscaping
March 17th, 2023
Waterwise landscapes can be firewise too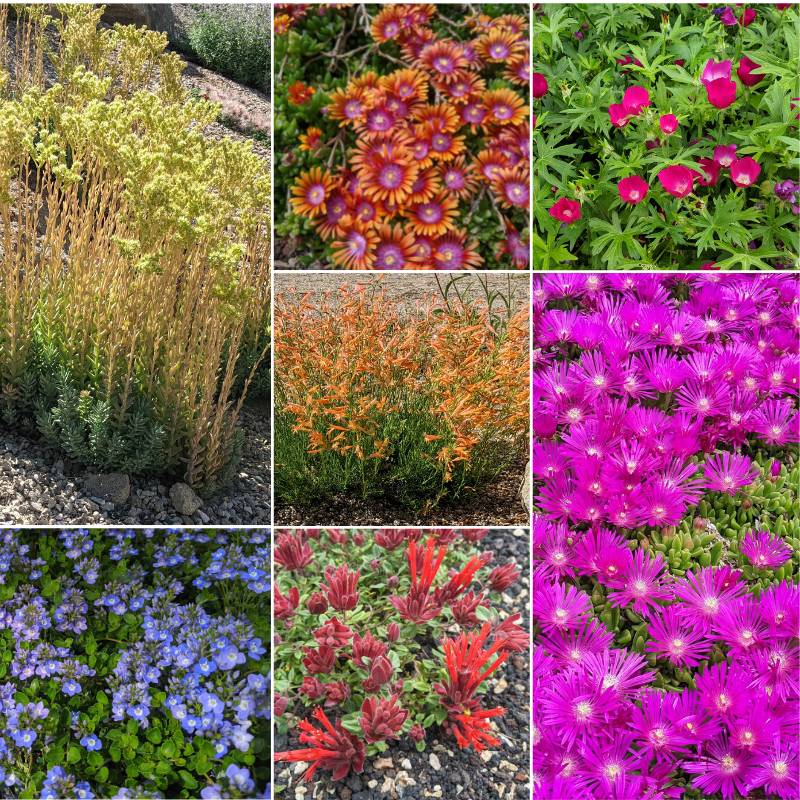 Is your home or HOA community located in a wildland-urban interface? (This is the transition area between unoccupied land and human development.) Would your HOA simply like to be more proactive with fire safety?
If yes, you may want to think about how to make your landscapes more firewise at the same time you make them more waterwise. The two can go hand in hand!
Here are a few fire safety tips to keep in mind as you reimagine your landscapes.
Start with the basics
"At a base level," says Andrea Dorman of Idaho Firewise, "start with the homes themselves."
Andrea suggests that homeowners:
Look for those areas where leaf debris is accumulating, especially pine needles in gutters or around the base of any buildings.
Identify and address potential sources of fuel closest to the home, such as arborvitae, junipers or other flammable plants located under soffit vents.
Move or replace patio furniture—or fences next to structures—that are potentially flammable.
Avoid leaving straw brooms outside or stacking wood piles too close to structures, etc.
Address any gaps, holes or damage around the foundation of buildings. (They should be screened with 1/8″ metal coverings.)
From there, Andrea says it's a good idea to evaluate the zone up to 30' from homes.
Look at your plant health and species. Figure out if you need to make changes. If this feels daunting, know that it's common for homeowners and HOA communities to plan landscape projects out in phases, based on homeowner time, energy and resources.
Be sure to explore resources that may be available to your community, like:
Your local fire department for home assessment services
Chipping programs that may be offered
Small grants for fire-resistant landscape projects, especially in public spaces in HOA neighborhoods
Once you've got the basics down, you may be ready for the following types of firewise landscaping best practices.
Best practices in the first 5 feet from your homes:
Surround your homes and buildings with a 5-foot zone of non-flammable materials, like flagstone, pavers, dry riverbeds, or rock mulches. Hardscaping can be beautiful when used strategically. Imagine pathways, sidewalks, patios, gathering areas or low walls next to your home. (Please note, we are NOT suggesting you turn your entire landscape into "zeroscapes" of rocks.)
Low growing succulents, like ice plants and sedums, tend to be the most fire resilient plants, if you do have plants close to your buildings.
Replace wood mulches (which are flammable) with gravel or crushed stone.
Trim back any tree limbs that extend into this area.
Best practices in the areas out to 30-feet away from your homes:
Focus on lower growing, drought tolerant plants.
Plant shrubs individually or group them in small clusters.
Avoid planting conifers—like junipers, pines, spruce and arborvitae—if you're looking for fire resilience. Conifers tend to have higher oil and resin content, making them more flammable. If you like the look of spreading shrubs, you may want to consider manzanitas and creeping sumacs (which have a high moisture content) instead of creeping junipers (which have a higher resin content).
Additional firewise resources:
Our thanks to Andrea Dorman for sharing her expertise for this article!