Saint Theresa Seedless grape: glorious grape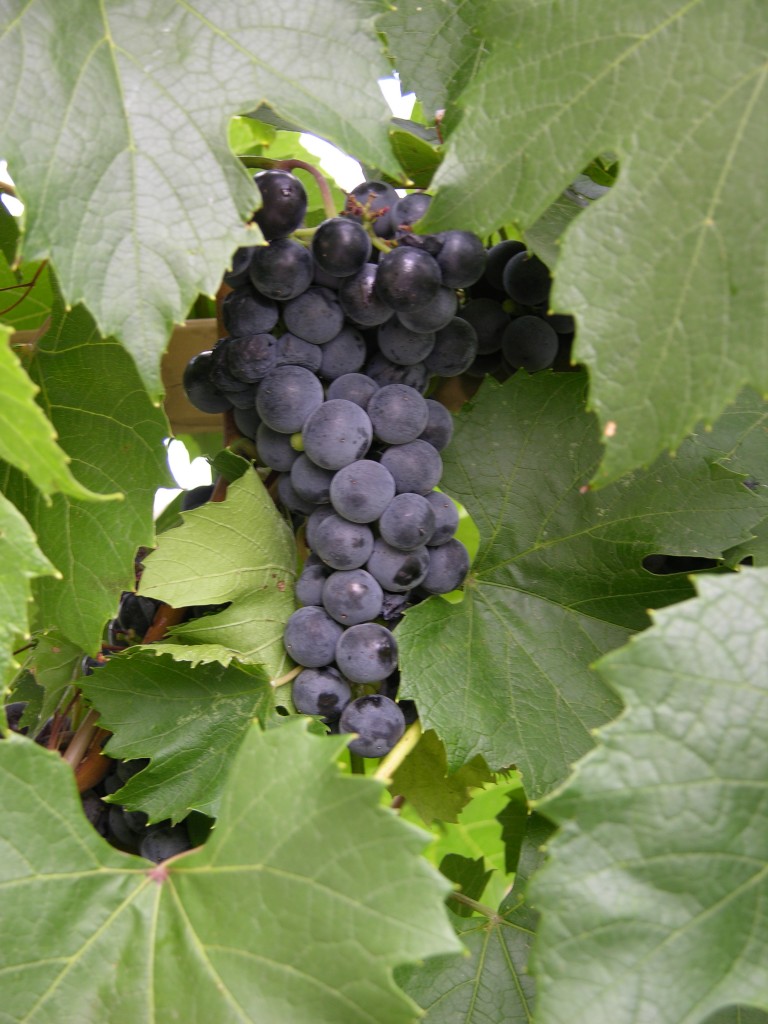 Saint Theresa Seedless grape (Vitis x 'St. Theresa Seedless') is a superb new table grape for the Rocky Mountain region. This very hardy and mostly seedless (an occasional seed or two is discovered) purple grape offers an abundance of large clusters of sweet fruit in early September. There is plenty of time following the harvest for the plant to store energy for winter. The vine is vigorous and healthy, showing little concern for our alkaline soil conditions. This is an exceptional selection bred by Elmer Swenson of Osceola, Wisconsin, renowned for breeding many selections of cold hardy grapes. Saint Theresa Seedless grape has notable grapes such as Concord and Thompson Seedless in its lineage.
This wonderful, versatile vine was named in honor of Saint Theresa of Lisieux, France, the Carmelite Nun who showed her love of God by planting flowers. She is the patron Saint of many, and of the local cities of Pueblo, Colorado and Cheyenne, Wyoming.
View the plant profile here.
St. Theresa Seedless Grape (Vitis x 'St. Theresa Seedless')
Woody Vine
Height: 15-20 feet
Width: 3-8 feet
Blooms: Inconspicuous
Sun: Full sun to partial shade
Soil Moisture: Moderate
Hardiness: USDA zones 4-9
Culture: Garden loam
Thanks to Scott Skogerboe, Fort Collins Wholesale Nursery, for writing this piece.
25 responses to "Saint Theresa Seedless grape: glorious grape"