Moon carrot: interesting, unusual, and fun!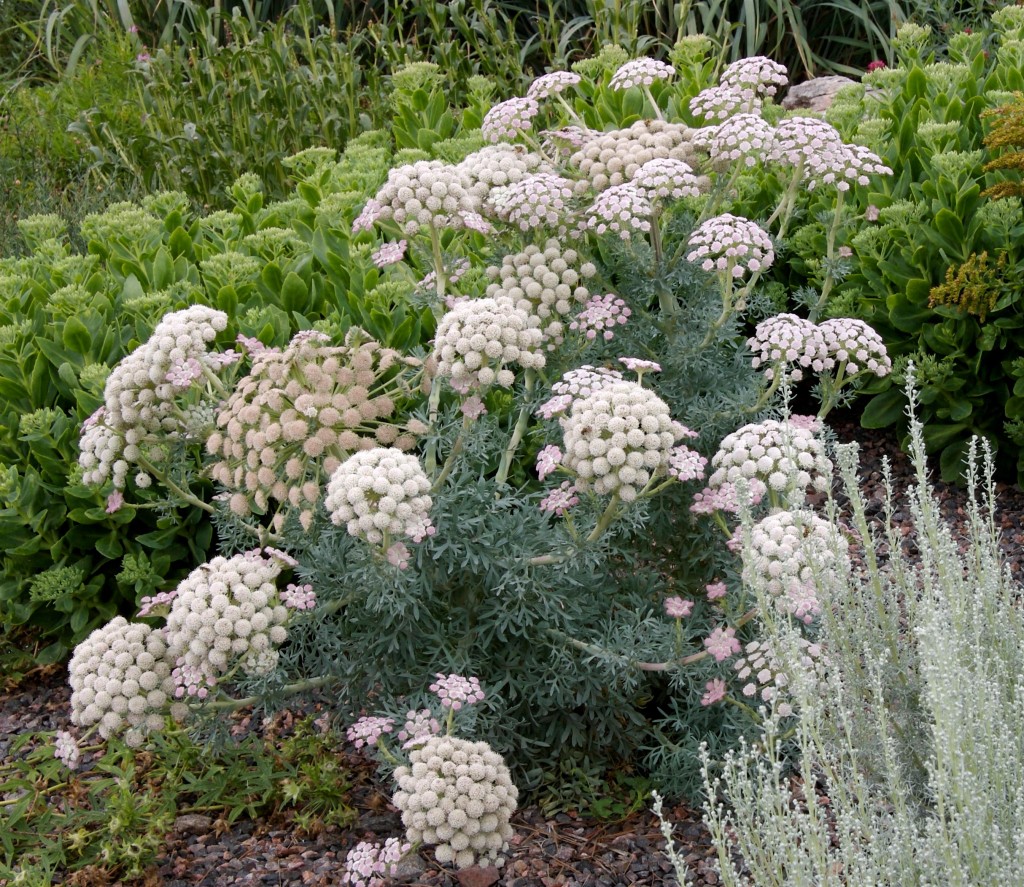 Once again Plant Select® has found an unusual plant to promote that has been in the trade but underused in local gardens. Commonly known as the moon carrot, Sesli gummiferum comes to the program backed by accolades from our own Denver Botanic Gardens. It has been field grown en masse by local growers who are supplying the seed. This easy to grow, adaptable plant now needs a home in your garden!
The common name alone evokes an image that is hard to resist. The foliage is silvery-blue and lacy. As is typical with biennials, the plant remains in a basal rosette the first year. The second year a thick flower stalk arises bearing many pale pink flowers clustered in large, flat umbels. Blooms are continuous and generous from midsummer through fall. Try planting moon carrot in a 'white garden' where the moon's reflection will highlight the foliage, or use it as an accent plant next to the more staid green foliage of your other plants. You will find this plant adds a sculptural surprise to your garden.
Moon carrot is easy to grow in either full sun or part shade and is not fussy about soils. It can adapt to moderate or low watering regimes. Remember that moon carrot is biennial; two years completes this plant's life cycle. As with many biennial plants, future generations are normally assured through a plentiful seed supply if you allow your plant's seeds to ripen and fall. Mother Nature will be sure to do the rest!
View the plant profile here.
Moon Carrot (Seseli gummiferum)
Biennial or short-lived perennial
Height: 24-36″
Width: 10-15″
Blooms: Midsummer to fall.
Sun: Full sun to partial shade.
Soil Moisture: Moderate to xeric
Hardiness: USDA zones 5-9.
Culture: Garden loam, clay or sandy soil
Thanks to Celia Tannehill for writing this piece.
33 responses to "Moon carrot: interesting, unusual, and fun!"