Fernbush: fantastic!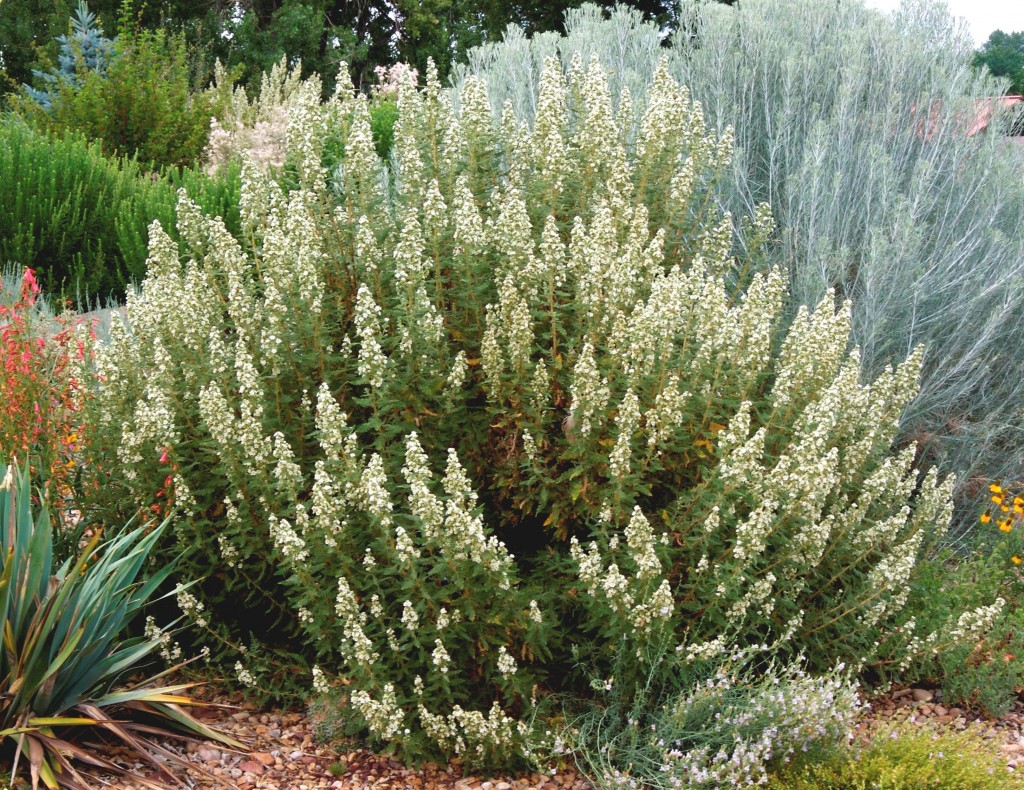 Fernbush is one of the southwest's greatest plant treasures. The long bloom period begins in mid-June and will often last into August. Fernbush also gives the appearance of being an evergreen shrub in the winter, due to having foliate buds. The foliate buds are not encased or hidden by a bud-scale, making next years leaves visible during the winter months.
Once established in the garden this is an extremely low water usage plant. In their native habitat these shrubs grow with grasses and cacti. Native Americans would make a tea from the leaves to settle up-set stomachs. These plants tolerate shearing and pruning well. If you like, shear them yearly in the early winter (after leaf drop of deciduous trees). Fernbush gets is name from the deeply cut and lacy textured foliage. The foliage is pleasantly aromatic when you brush against the plant or are cutting it back. The mature stems exhibit a colorful cinnamon colored sheen, adding yet another attractive feature. Showy clusters of white flowers add a pretty effect in early summer. Being native to the Colorado Plateau, fernbush combines in the garden well with other western natives such as Arctostaphylos and Penstemon, as well as with ornamental grasses. It may also be planted as a hedge border in dry difficult areas of your garden. This is an extremely useful and low maintenance for drier garden areas.
View the plant profile here.
Fernbush (Chamaebatiaria millefolium)
Shrub
Height: 3-5′
Width: 3-5′
Blooms: July to August
Sun: Full sun to partial shade
Soil Moisture: Moderate watering, xeric once established
Hardiness: USDA zones 4b-8
Culture: Garden loam, clay or sandy soil
Thanks to Mike Bone, Plant Propagator, Denver Botanic Gardens, for writing this piece.
67 responses to "Fernbush: fantastic!"