How to Identify Awkward Turf Spaces, So You Can Save Money
January 12th, 2022
Now's a good time to walk your landscape and look for awkward patches of turf!
Some are easy to identify…
Those postage-size patches of grass between the street and sidewalks.
Those winding, narrow strips of lawn next to buildings and utility boxes.
Others may not be as obvious.
Here are examples of where other plantings would be more valuable and cost less than turf: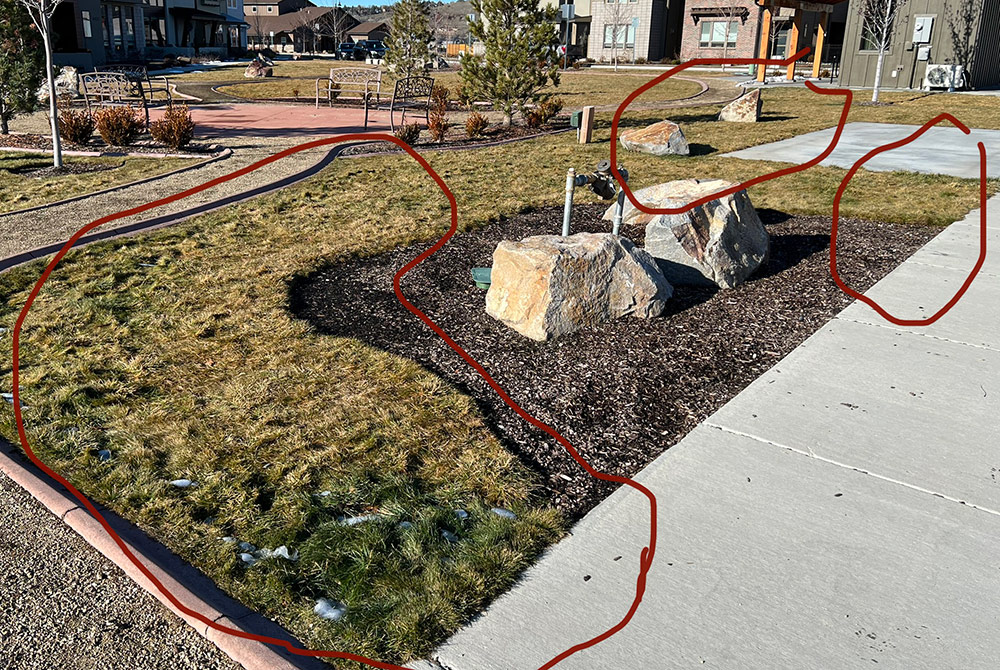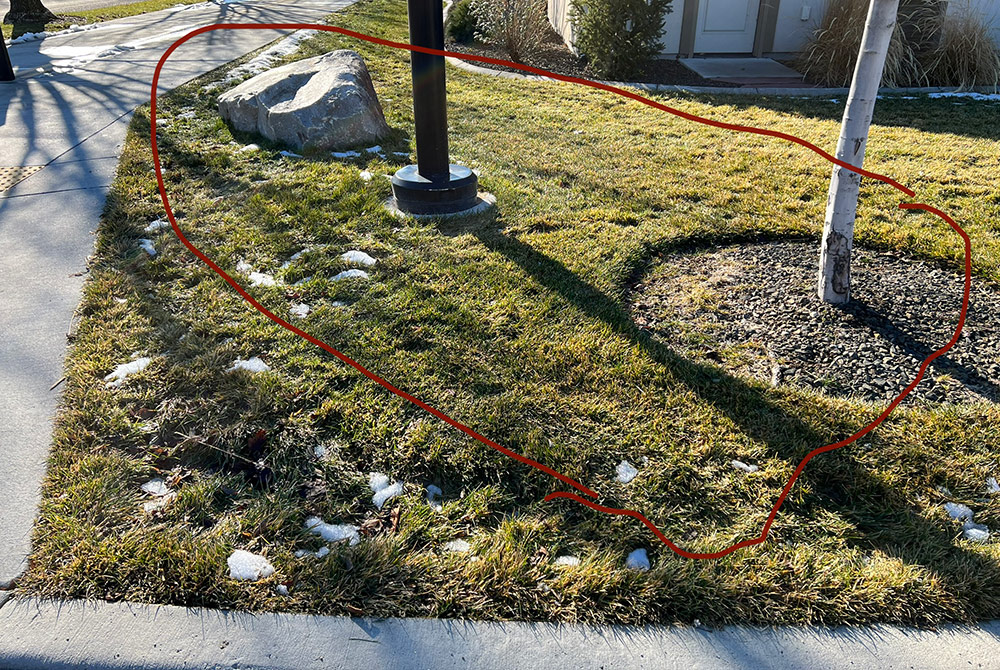 Each week, the time spent on string trimming these areas can really add up in cost–not to mention, the money spent on watering bills.
Why not plant low-water groundcovers, perennials and shrubs here instead? These plants only need to be trimmed back once per year, if at all.
What to look for in your landscape
Look for patches of turf where:
It takes more time to string trim the edges than it takes to mow it.
There are obstacles in the turf that a commercial riding mower does not fit between.
The turf has tight corners.
There's a small island of turf that requires its own irrigation or needs irrigation across sidewalks.
These are great spots to consider low-water ground covers, perennials and shrubs instead.
These small perennial displays and shrubs get cut back once per year. They are very low maintenance.
Reduced mowing = reduced maintenance fees!
When you convert your awkward turf areas into low-water gardens, you can:
Reduce your maintenance costs
Lower your water bills
Encourage pollinators
Create a space that looks interesting year-round…
And that keeps property values up!
Interested in learning more?
If you're an HOA or a developer that wants to learn more about the value of turf conversions, please reach out to Ross Shrigley of Plant Select at (970) 481-3429.
We're happy to answer your questions or explore speaking with your HOA Board.