HOA Tip: Navigating Differing Perspectives on Fall vs Spring Garden Clean-up
October 6th, 2023
As you move later into fall and temperatures dip, you may have homeowners who want to cut back plants and clear leaves from gardens. ("Keep it tidy!") But there are many perks to waiting until spring to clean up, such as feeding birds, housing beneficial insects and helping not-so-hardy plants survive winter.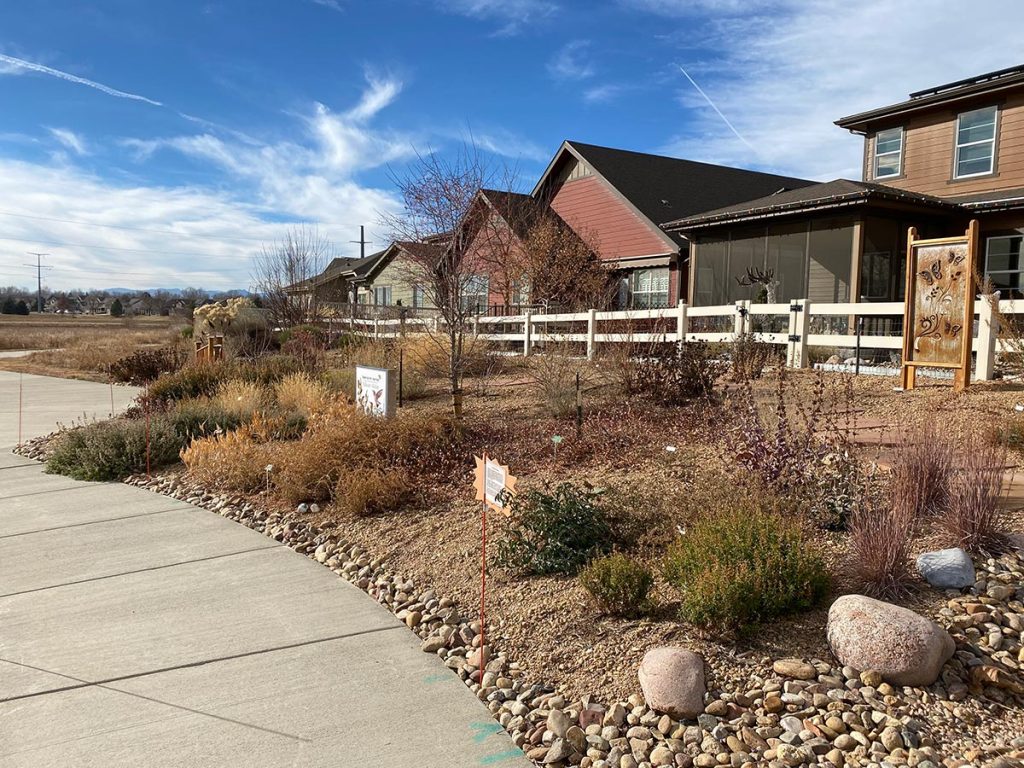 So, what's one way to navigate differing perspectives?
First, decide what makes sense for your community.
If you live in a community with low fire risk, there are many benefits to taking the ecologically-friendly approach and waiting until spring to clean up your healthy plants. You'll provide food and shelter to wildlife and overwintering pollinators. Plus, this approach may save you money, reducing the number of plants you need to replace in the spring. (Winters that are excessively cold, dry or moist and winters with big temperature swings can be tough for some plants.) Denver Botanic Gardens has more details on why and how it helps to do garden clean-up in the spring.
Or, your community may decide that compromise is best. You may pursue a combined approach, trimming back plants in a few highly public areas, while intentionally choosing other areas to leave more natural.
If you live in a wildland-urban interface—an area where homes intermingle with wildland vegetation—then it may be a higher priority for you to clear out dry vegetation that can provide fuel for a fire. If you're looking for guidance, please refer to this PDF on fire-resistant landscaping practices (including plant maintenance) from the Colorado Forest Service.
Whatever you decide, communicate the "why" behind your decision.
Does this mean all your homeowners will like what you're doing?
Nope. (Just want to be realistic!)
With that said, you're more likely to build buy-in if there's a shared understanding of what you're doing.
Here's an example
Shadow Grass Park HOA—a community in Longmont, Colorado—has an award-winning Plant Select demonstration garden. They use signage in their landscape, particularly their pollinator gardens, to help explain why garden clean-up takes place in spring.
Here's a look at one of their signs: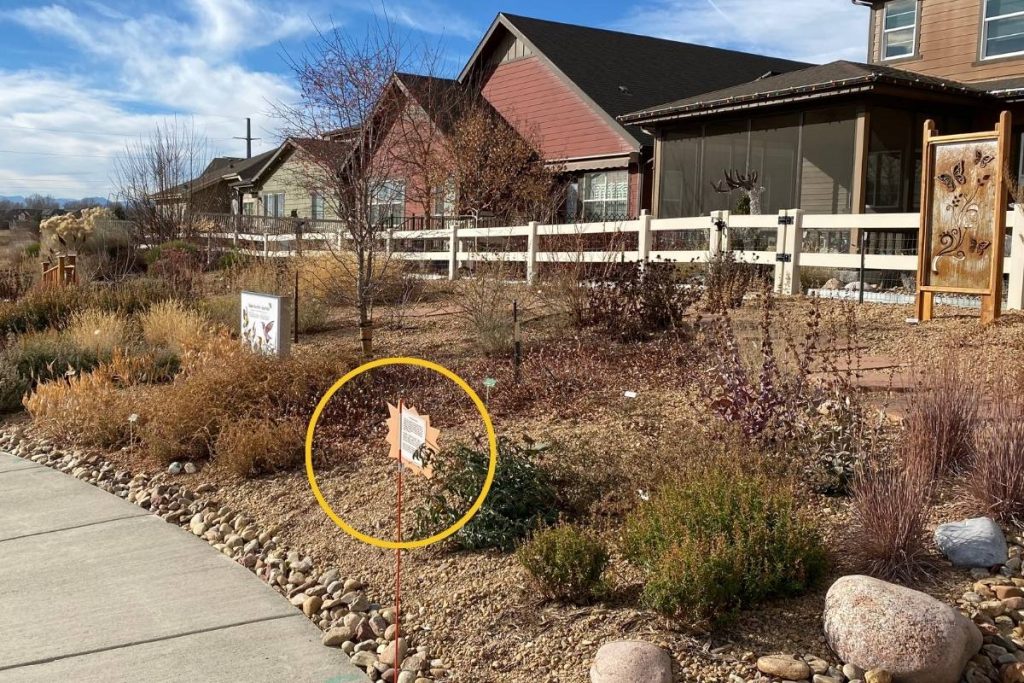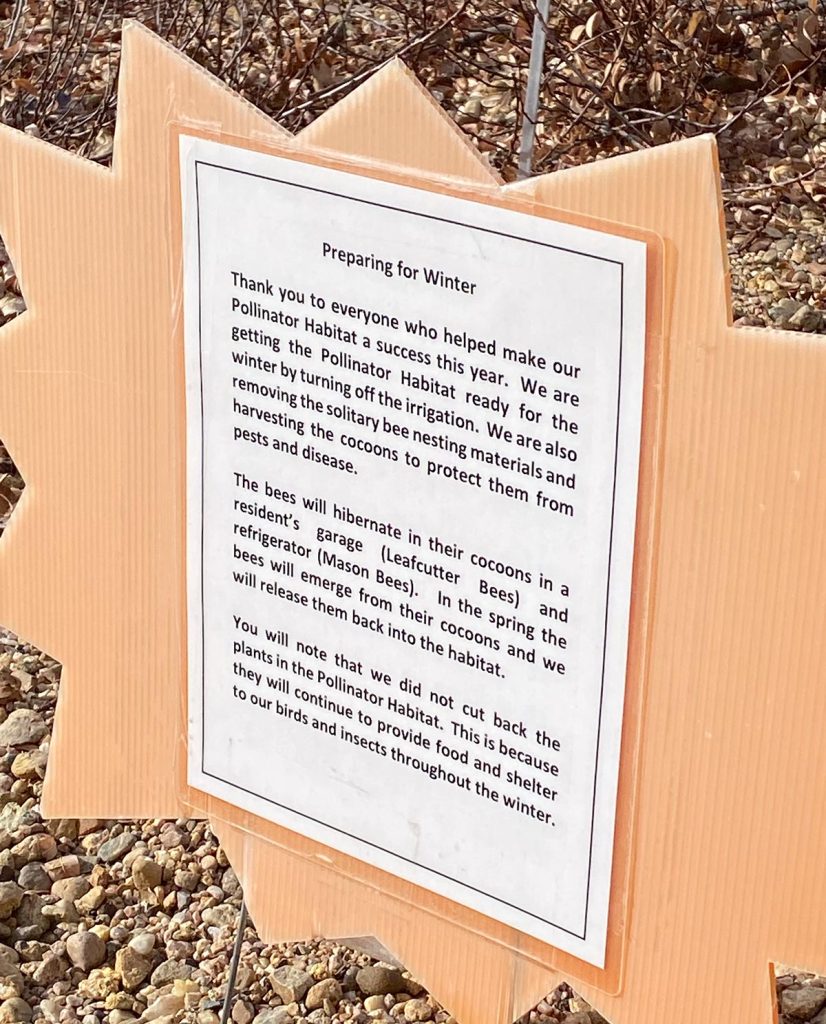 Planning a thoughtful fall and winter landscape
Finally, it's worth noting that some plants are more interesting than others during fall and winter. Choosing plants that offer multi-season interest—meaning they have attractive or interesting elements in different times of the year—can make it easier for people to see the beauty in the natural decay of a fall and winter garden.
We'll cover plants that offer winter beauty in a separate article.
If you'd like to find interesting winter plants, explore our Find a Plant tool. Scroll down to Attributes on the left and select: Winter Interest.