From Grand Mesa, It's Kannah Creek® Buckwheat!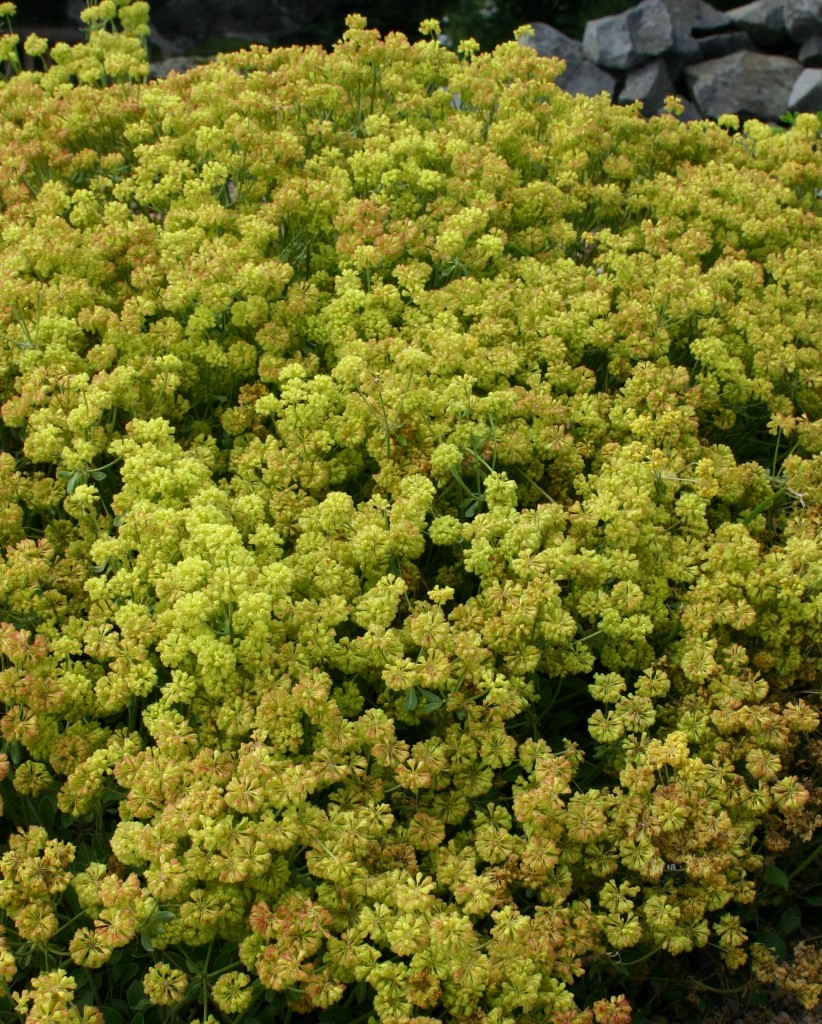 A drive on nearly any mountain highway offers a spring and summer display of brightly colored 'sulphur flowers' along the roadside. One of the prettiest selections of this genus of buckwheat plants is KANNAH CREEK® buckwheat, introduced this season by Plant Select®. This durable western native was found in the Kannah Creek region of western Colorado in the shadow of Grand Mesa. Kannah Creek rises on Grand Mesa and is a tributary of the Gunnison River. KANNAH CREEK® buckwheat is best known for its masses of bright yellow flowers that gradually deepen to orange as they mature on their thin but sturdy stems. The flowers rise above an attractive low mat of green leaves that spreads moderately as a groundcover. A defining feature of this plant that as the weeks of autumn pass, the foliage transforms from deep green to a vivid purple-red through the winter extending the color interest throughout the year. If the flowers are harvested before reaching full maturity they will dry nicely for everlasting bouquets, a beautiful reminder of their earlier presence in the garden.
KANNAH CREEK® earns high marks for being adaptable to a wide range of growing conditions. The most favorable settings for optimum growth are sunny sites with well-drained soil however a location in partial sun will also suffice. Once established this showy perennial needs only occasional watering to grow and flower successfully. In a perennial border or a rock garden, you can't go wrong with this grand plant.
View the plant profile here or see the video here.
 KANNAH CREEK® Buckwheat (Eriogonum umbellatum var. aureum 'Psdowns')
Perennial
Height: 12-15 inches
Width: 12-24 inches
Blooms: May to July
Sun: Full sun to partial shade
Soil Moisture: Moderate to xeric
Hardiness: USDA zones 3-8 (up to 10,000 feet)
Culture: Garden loam, clay or sandy soil
8 responses to "From Grand Mesa, It's Kannah Creek® Buckwheat!"