Bluestem joint fir
Ephedra equisetina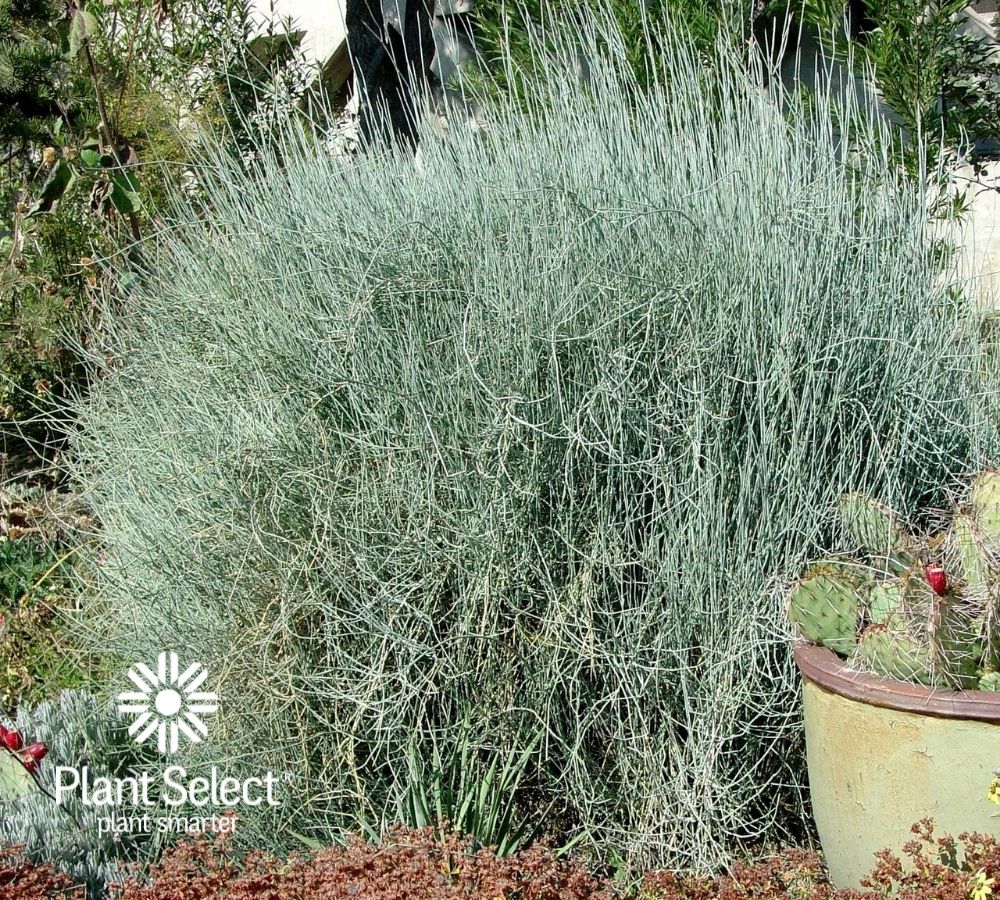 Finely textured blue-green stems with a conspicuous froth of yellow blooms often followed by red berries. Related to conifers. Bluestem joint fir is extremely heat and drought tolerant. Dense branching provides excellent winter interest. Evergreen shrub. Xeriscape.
Tips from the pros:
Well suited for massing, as a specimen plant, foundation plant, or background plant in a border. Does not perform well in wet, poorly drained soils.
A note of caution:
This plant will likely become a vigorous "colonizer" in sandy soils and may become too aggressive for certain garden situations. Be on the lookout for spreading rhizomes and remove as soon as observed if you're wanting a more contained specimen.
| | |
| --- | --- |
| Plant Type | Shrub |
| Height | 4-5 feet |
| Width | 6-8 feet |
| Flowering Season | Spring |
| Flower Color | Yellow |
| Sun | Sun, Partial Sun |
| Water Needs | Moderate to xeric |
| USDA Hardiness Zone | Zones 4b-9 |
| Soil Type | Clay, loam, sandy |
| Deer Resistant | Yes |
| Good for Pollination | No |
| Winter Interest | Yes |
| North American Native | No |
| Year Introduced | 2004 |
| Annual Commercial Maintenance | No Maintenance, If in sandy soils root runners that sucker up can be removed in spring. |
| 5-10 Year Commercial Maintenance | May need to be cut back and suckers dug up after 7-10 years from planting. Periodic renewal pruning will keep smaller and cleaner |
| Elevation Guide | Up to 6200 ft |