Growing New Transplants in the Summer Heat? Flag Them!
July 28th, 2022
Scorching summer temps can take a toll on recently-planted perennials, shrubs and trees. You may have a crispy surprise waiting for you if you take your eye off of your new plants for just a day or two.
A best practice is to mark your new plants with landscape flags for the first 4 weeks they're in the ground, particularly if they're growing in an established landscape.
That way, they don't get overlooked!
Plants that go in the ground in June and July often need more TLC.
The landscape flags serve as reminders to frequently check those new plants to see whether they're stressed and need water.
You may hear: "But the flags don't look attractive." Just remember, neither do dead plants! The flags are only temporary, and they're there to help ensure your new plants get the attention they need to get off to a great start.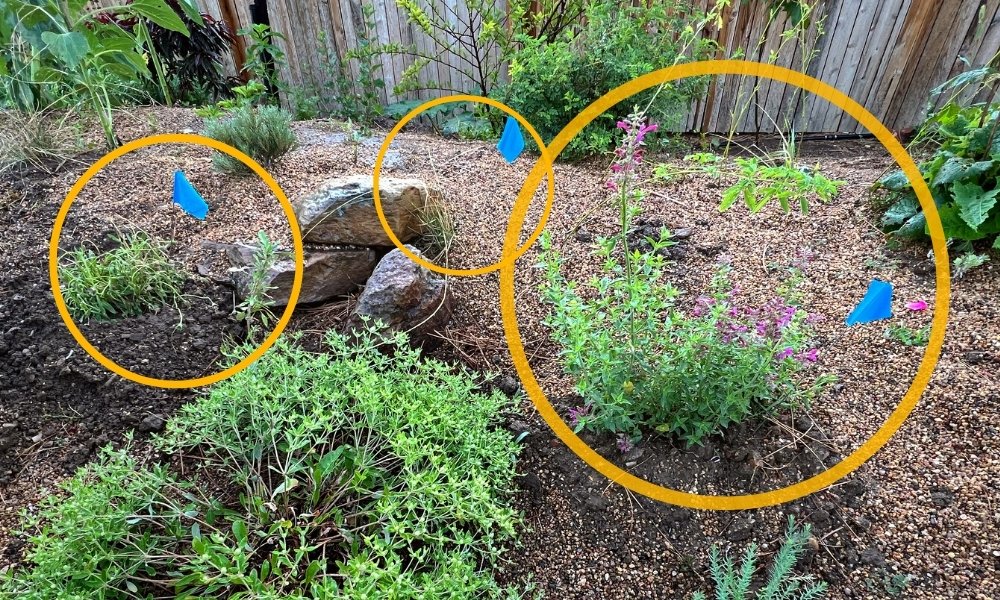 If you're an HOA, developer or property manager…
And you want to explore the value of waterwise landscaping, please reach out to Ross Shrigley of Plant Select at (970) 481-3429.