Celebrating Plant Select Landscape Member: Alpine Gardens
April 5th, 2022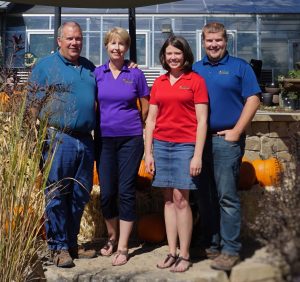 How would you describe your business in one sentence?
Alpine Gardens is an award-winning landscape company that creates landscapes that mirror the desires of our customers and Colorado's beautiful countryside.
Where are you located?
Fort Collins, Colorado but we work throughout northern Colorado and southern Wyoming. We also have a garden center in Fort Collins that is a retail member of Plant Select: Fossil Creek Nursery.
When did you become a Plant Select member?
We're not sure of the year, but it was very early in Plant Select's existence.
Why did you become a member?
We respected the people who were starting the organization and thought the idea of locally recommended plants was great.
What are your specialties?
We try to build landscapes that fit into Colorado's beautiful natural scenes. People move to Colorado because they love nature and mostly want their landscapes to fit into the area they love. Many plants will grow here in microclimates that are created by buildings, landforms and bodies of water.
What is your favorite Plant Select plant?
Weeping white spruce. It can handle the tough Colorado climate. It fits in small spaces, looks good and adds to the landscape all 12 months of the year. It can handle Colorado's wet snows without breaking–the snow just slides off its downward sloping branches. We use it for screening in small backyards and for an accent plant in many front yards.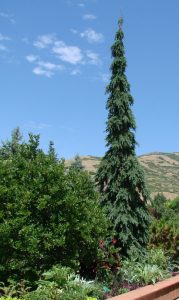 Why do you continue to support Plant Select?
We still believe in their mission.
What are ways your organization is committed to more sustainable landscapes?
We've been in business for over 40 years and work with our friends and neighbors. We feel it's our responsibility to provide landscapes that will thrive in Colorado's variable climate and give good value to our customers (who are our friends and neighbors).
What's one thing that not many people know about your organization?
We were doing xeriscapes before they were cool! We think every landscape should be implementing xeriscape principles. We have a vast amount of knowledge in our landscaping company and share it with every one of our clients. We work with them to ensure they're able to get the perfect landscape for themselves and their environment.
We want to create a sustainable landscape that will last a lifetime, and one of the many ways is to practice what we preach and educate our staff and clients.
Our thanks to Alpine Gardens for their ongoing support of Plant Select!
You can get in touch with Alpine Gardens at: alpinegardens.com