Honoring Dr. Jim Klett With the Introduction of an Ohio Buckeye
August 5th, 2022
Plant Select is honored to recognize Dr. Jim Klett with a new tree introduction — an Ohio buckeye (Aesculus glabra 'Dr. Klett') — to celebrate his career and his many contributions to Plant Select. A portion of each sale will be donated to the Dr. Jim Klett Scholarship Fund, benefiting undergraduate horticulture students at Colorado State University.
Dr. Klett grew up in Cincinnati and attended The Ohio State University. His love for buckeye trees only became more solid when he moved to Fort Collins in 1978, where began his career as a Landscape Horticulture, Ornamentals, and Nursery Management professor at Colorado State University.
His accomplishments since then are many.
He has (had) an office of certificates and awards to prove it. His Colorado green industry relationships are extensive, and he continues to support the green industry with the same passion he has had for his entire career.
Fast-forward to 2022, and Dr. Klett is about to retire.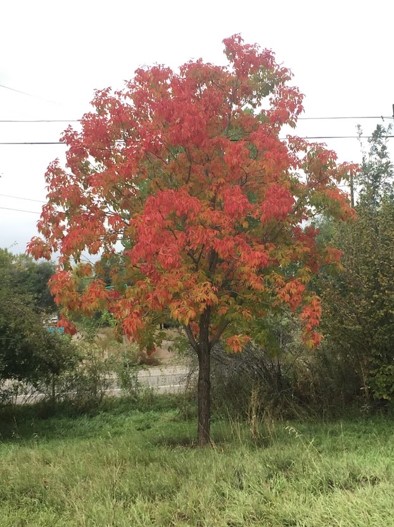 Plant Select, a non-profit plant introductory program Dr. Klett helped come to fruition, has chosen to honor Dr. Klett by naming his favorite tree species after him.
Aesculus glabra 'Dr. Klett' is not just any Ohio buckeye. It is a trademarkable, patentable Ohio buckeye selection made by Scott Skogerboe, regionally known as a hero of horticulture and former student of Dr. Klett.
In the early 2000s, Scott collected buckeye seeds from the trees that were planted at the Lory Student Center. In the greenhouse, Scott noticed that this particular seedling turned a red fall color, so he took it home and planted it. He and everyone else who drives by his house has been watching this tree turn a spectacular red fall color every year since it was planted.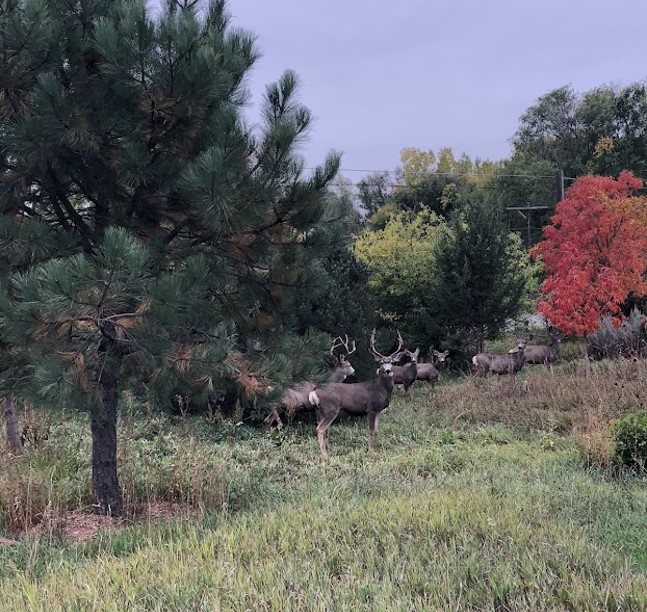 In discussions with Scott for ideas about how to honor Dr. Klett, Scott proposed promoting his Ohio buckeye as a Plant Select plant because it's as if his tree was destined to be named after Dr. Klett. There are so many connections to it from Dr. Klett's childhood home, college, Lory Student Center, and lastly, a former student growing and selecting this tree to honor Dr. Klett's career.
Plant Select is grateful for Scott's idea and the meaningful gift he is providing to Dr. Klett.
In turn, Plant Select will be donating a portion of each sale to the Dr. Jim Klett Scholarship. It will support undergraduate Environmental Horticulture students studying at CSU, thus continuing Dr. Klett's legacy of educating the next generation of the green industry.
Please contact Plant Select or the Colorado State University Foundation if you would like to donate to Dr. Klett's scholarship fund, even if you don't have room to plant this drought-tolerant beautiful flowering tree.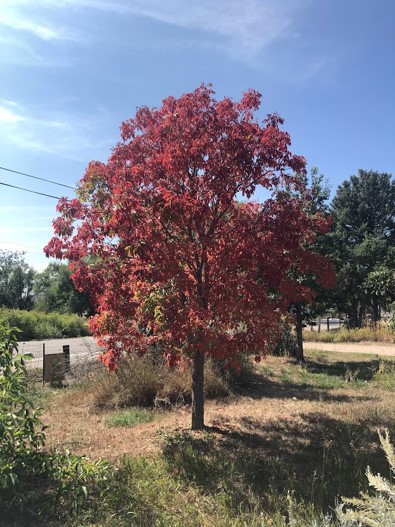 Thank you Dr. Klett for your years of service and thank you to everyone who supports his scholarship fund.