BRING ON THE HEAT!
April 23rd, 2019
Visit a participating retailer near you on June 29th for the premiere of our 2020 plants! Pick up 2020 plants and get them growing in your garden before they officially hit the market next spring!
Plant Select plants thrive in the heat of summer when other plants can't take the heat or dry conditions. Celebrate the heat of summer- kick back and enjoy Plant Select plants- More Beauty, Less Work!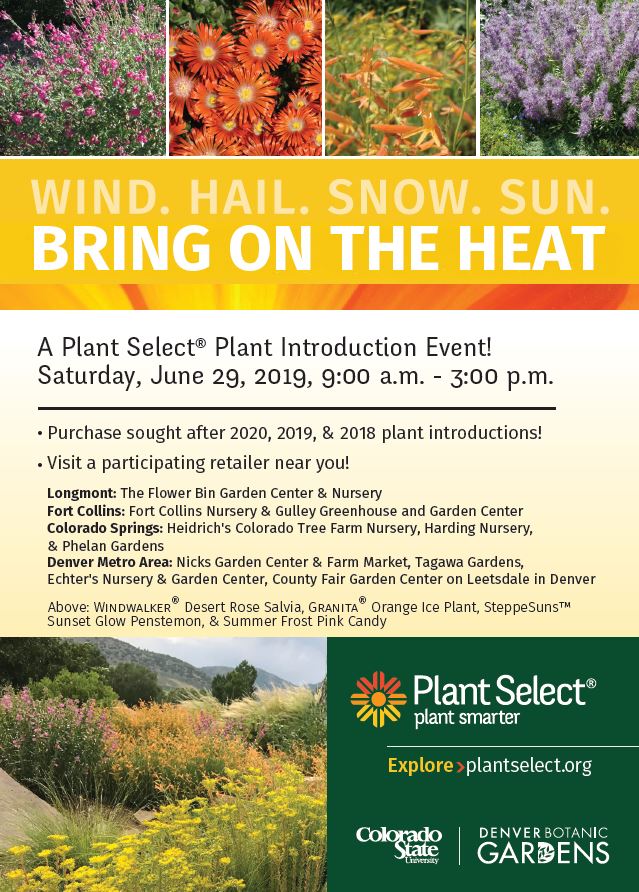 Retailers– please note, this is a pilot event for 2019! Please contact us if you would like to host a BRING ON THE HEAT event at your location in 2020 for our 2021 plant premiere! Contact Director@PlantSelect.org. Thank you!