New for 2021
Plant Select brings new plants to garden centers and wholesale suppliers every year! Plants are trialed and tested for 2-5 years at Denver Botanic Gardens, Colorado State University, and public and private gardens. Learn about our 2020 plant introductions below. Search our tab 'Where to Buy' to find a grower or a garden center near you to purchase your favorite Plant Select plants!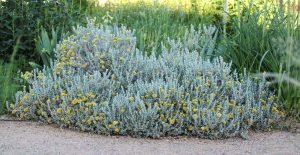 Hokubetsi is the native Basotho name for Helichrysum trilineatum that grows high up in the Maloti mountain range of southern Africa. SteppeSuns® Hokubetsi is a selection that forms a rounded, dense, silver shrub with clusters of bright yellow strawflowers. Hokubetsi is adaptable, tolerating extremes in temperature, water, and soil types. Fuzzy stems and foliage protect this plant from intense solar radiation and insulate it through bitterly cold winters. Small silver leaves curl up or fall off during winter, leaving a soft ever-silver statement in the garden.
---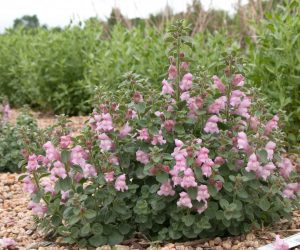 DREW'S FOLLY™ Hardy Snapdragon (Antirrhinum sempervirens 'P020S') flowers so heavily that when in full bloom, its foliage is almost completely masked. Drew's Folly is a natural for the rock garden or edge of a flagstone patio. This plant will thrive in a wide range of soil types, in dry conditions with occasional irrigation, with very little maintenance required.
---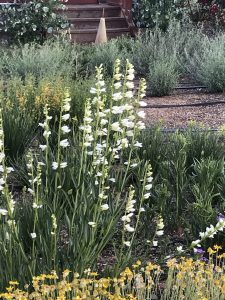 Blanca Peak® Rocky Mountain Beardtongue provides a 3 to 4 week-long eye-catching display of white tubular flowers in late spring. Light green foliage forms a low growing evergreen mat. Blanca Peak® is a long-lived perennial native to the higher elevations of AZ, CO, NM, UT, and WY. Thank you to David Salman for bringing this fantastic penstemon to the Plant Select program- It was Denver Botanic Gardens Chatfield Farms staff's favorite in 2019!