New for 2019
New Plants are introduced to the Plant Select® program each year. Plants are selected through trialing and testing at Denver Botanic Gardens, Colorado State University, and public and private gardens. Listed below are our winners for 2019.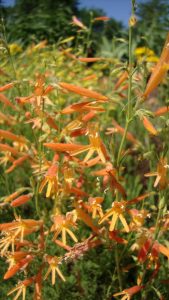 SteppeSuns Sunset Glow Penstemon (Penstemon pinifolius 'P019S') A stunning selection chosen for its warming color, glossy green foliage, & natural mounding habit. This plant will attract a variety of pollinators and hummingbirds to your dry loving garden. Selected by Mike Bone.
---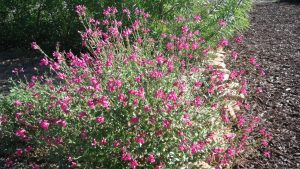 WINDWALKER® Desert Rose (Salvia lemmonii 'PWIN04S') A reliable & hardy perennial. Bright pink flowers dance above mounds of glossy green foliage and are prized by hummingbirds for their nectar. Selected by Kelly Grummons.
---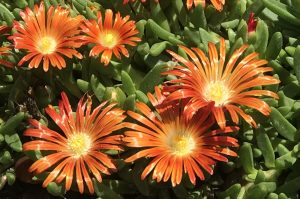 GRANITA Orange Ice Plant (Delosperma 'PJS02S') A densely covered and vigorously spreading ground cover. Large flowers in varying shades of rusty orange are at once bright, earthy, and iridescent. Selected by John Stireman.
---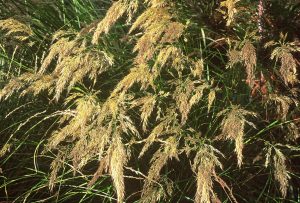 UNDAUNTED Alpine Plume Grass (Achnatherum calamagrostis 'PUND02S') A spectacular long-lived grass with several dozen flower heads waving above a fountain of fresh green foliage. Selected by Lauren Springer
---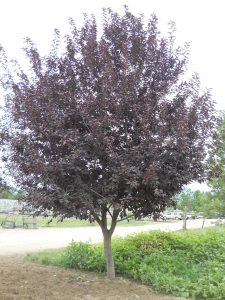 SUCKER PUNCH® Chokecherry (Prunus spp 'P002S' PP25,767) An improved red leaf chokecherry hybrid that does not sucker. Drought tolerant, medium-sized tree with leaves that emerge green and gradually change to purple. Fragrant spring blossoms produce deep purple small fruit in July and attract songbirds. Selected by Scott Skogerboe. 
---
Reintroduced winners include: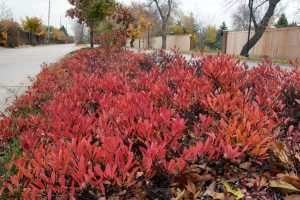 PAWNEE BUTTES Sand Cherry  (Prunus besseyi 'P011S') A graceful, ground covering form of our native sand cherry. Lustrous, green leaves turn bright red and purple in fall. A wonderful shrub for the xeric garden. Attracts bees in spring. 
---
Autumn Amber Sumac (Rhus trilobata 'Autumn Amber') A beautiful low-growing selection of native three-leaf sumac. Glossy green leaves turn shades of yellow and red in the fall. A lovely plant cascading over walls or filling expansive areas.