New for 2018
New Plants are introduced to the Plant Select program each year.  Plants are selected through trialing and testing at Denver Botanic Gardens, Colorado State University, and public and private gardens. Listed below are our winners for 2018.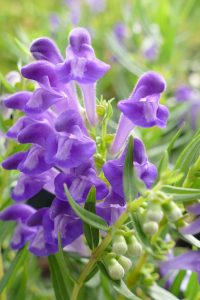 Sky's Edge™ scutellaria (Scutellaria scordiifolia 'Pat Hayward') A stunning selection chosen for its intense violet-blue flower color, hardiness, long period of bloom and season-long glossy green foliage.
---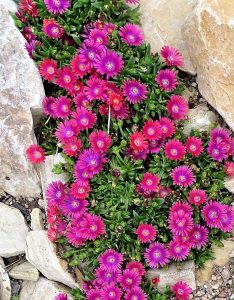 Granita® Raspberry ice plant  (Delosperma 'PJS01S') A vigorous and floriferous plant with large, striking, iridescent raspberry flowers that are densely packed.
---
Reintroduced winners include: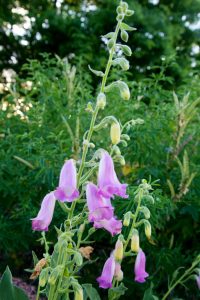 Spanish Peaks® foxglove  (Digitalis thapsi) A great plant for dry shade that blooms in early summer with lovely tubular raspberry flowers.
---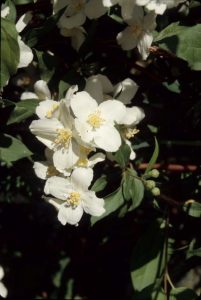 Cheyenne® mock orange (Philadelphus lewisii 'PWY01S') A broad, rounded, upright shrub that produces dense clusters of pure white and sweetly fragrant flowers in early summer.
---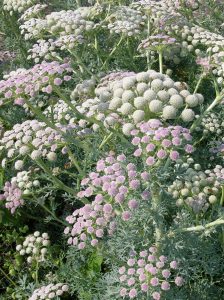 Moon Carrot (Seseli gummiferum) Elegant silvery-blue rosettes appear in the first season of growth followed by unusual flat umbels offering numerous pink flowers in globular clusters the second year.
---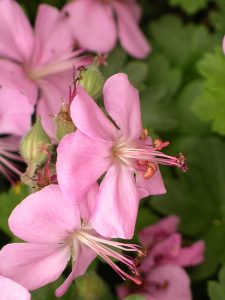 Dalmatian pink cranesbill (Geranium dalmaticum) A petite cranesbill with pink flowers in spring and early summer. Foliage takes on reddish tones in autumn, extending the seasonal interest for this great low growing perennial.
---
Tennessee purple coneflower (Echinacae tennesseensis) An American native wildflower brought back from the brink of extinction. Native to the dry glades of Tennessee, it is remarkably adaptable to the steppe regions of the intermountain west.
---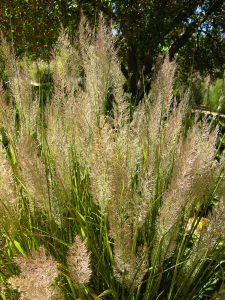 Korean feather reed grass (Calamagrostis brachytricha) This ornamental grass grows well in full sun but can also thrive in part shade. Light green foliage brightens and adds texture to the summer garden followed by soft, iridescent pink and green toned flower panicles in autumn.