New for 2017
New Plants are introduced to the Plant Select program each year.  Plants are selected through trialing and testing at Denver Botanic Gardens, Colorado State University, and public and private gardens. Listed below are our winners for 2017.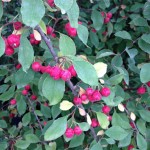 Sungari redbead cotoneaster (Cotoneaster racemiflorus var. soongoricus) A gracefully arching larger shrub with dark green leaves above and gray-white beneath. Abundant red fruit in early fall. Read more here.
---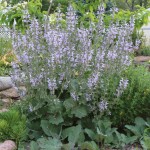 Shangri-la sage (Salvia moorcroftiana x indica) This sage combines the most attractive features of both its parents. Wide, sturdy leaves are an attractive blue grey shade.  Lavender blue flowers can continue for months beginning in spring. Read more here.
---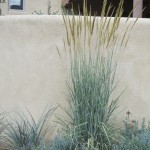 Thin Man Indian grass (Sorghastrum nutans 'Thin Man'PPAF) A selected form of native Indian grass, Thin Man has stunning blue foliage and a narrow, upright growing habit with golden-bronze colored flowers in late summer. Read more here.
---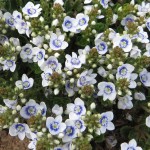 SNOWMASS® blue-eyed veronica (Veronica x 'P018S') Small, glossy, rounded leaves form a dense mat, covered by a stunning display of small, four-petaled white flowers with a blue eye. Read more here.
---
Plant Select®  Petites winners include: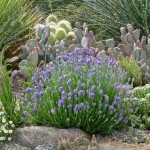 Wee One dwarf English lavender (Lavandula angustifolia 'Wee One') A wonderful dwarf English lavender with compact heads of lavender-blue flowers and dark blue calyxes, this tight growing little beauty is great for small spaces. Read more here.